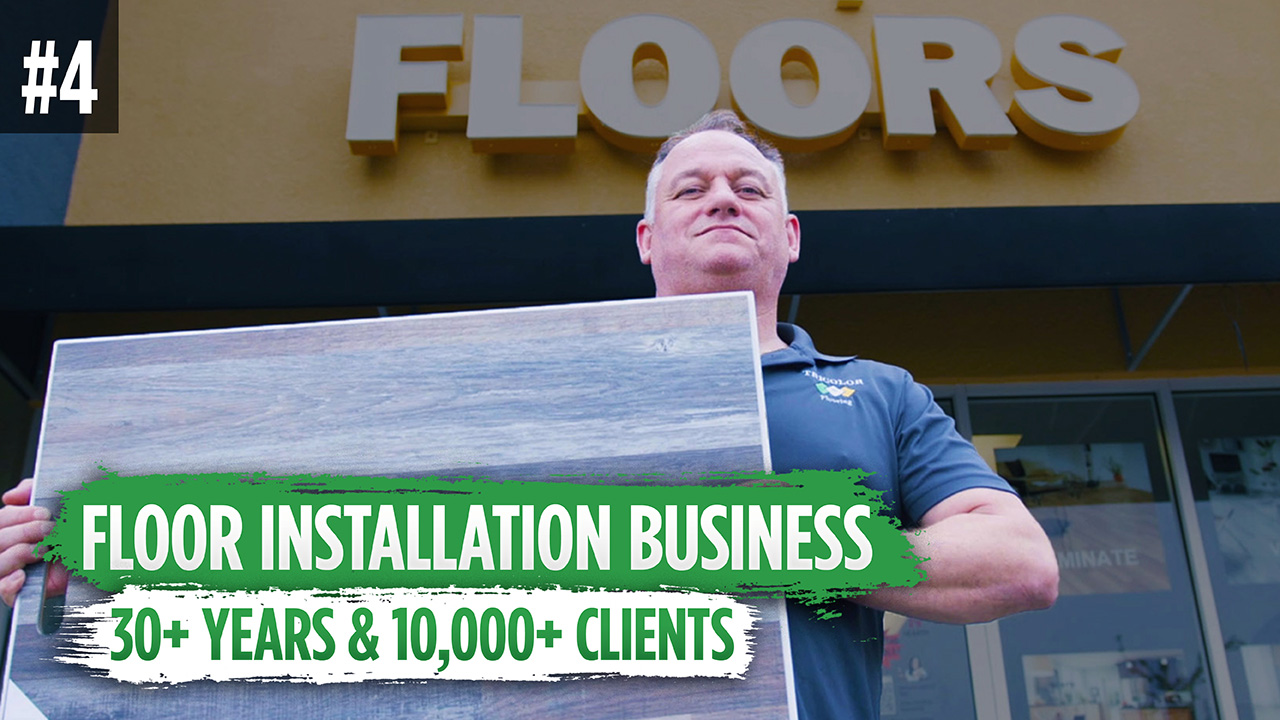 Our partner company, Sweat Venture, interviewed Ian Martin, owner of TriColor Flooring. Trained in Ireland, Ian is a legendary tradesman with 30+ years of experience in the floor installation business.
A floor installation business specializes in the installation and repair of various types of flooring materials—including hardwood, tile, laminate, carpet, and vinyl—among others. Services typically offered by a floor installation business may include the removal of old flooring, surface preparation, installation of new flooring, finishing and sealing, and repair or replacement of existing floors. Some floor installation businesses may also offer consultation services to help customers select the best flooring type for their needs, source the materials, and provide after-installation care instructions.
Are you thinking about starting a floor installation business? If so, consider these takeaways from Ian's interview…
What Services Can You Offer?
A floor installation business offers a wide range of services, which may include:
Floor installation: Installing the new flooring according to industry standards and manufacturer's instructions—which may involve cutting and laying individual pieces, securing them to the subfloor, and sealing seams or edges.
Floor repair and restoration: Fixing damaged floors—which can involve replacing individual pieces, sanding and refinishing hardwood, resealing tile or vinyl, or stretching and repairing carpet.
Floor maintenance: Providing maintenance services to extend the life of the floor. This may include professional cleaning, resealing or refinishing, and providing advice to customers on proper care and maintenance.
Floor finishing: Applying finishes or sealants to protect the floor and enhance its appearance. Finishing is especially common with hardwood and some types of tile.
Consultation: Helping clients choose the right type of flooring based on their needs, preferences, and budget.
Flooring sales: Selling a variety of flooring materials—which can include hardwood, laminate, tile, vinyl, cork, and carpet.
Floor removal: Removing and disposing of existing flooring to prepare for the new installation.
Subfloor preparation: Ensuring the subfloor is clean, level, and ready for the new flooring. This can include repairing or replacing damaged areas, removing old adhesive or padding, and leveling or smoothing the surface.
Custom flooring solutions: Offering tailored flooring solutions like custom tile patterns, inlaid designs, or personalized color matching.
Commercial services: Installing and maintaining floors in commercial buildings—which may require different materials or techniques than residential installations.
Soundproofing and insulation: Incorporating soundproofing or insulation layers in the flooring installation—especially in multi-level buildings.
Keep in mind that not every floor installation business will offer all these services. Many businesses—especially in the early stages of operation—will specialize in certain types of flooring or services. For this reason, the offerings can vary widely.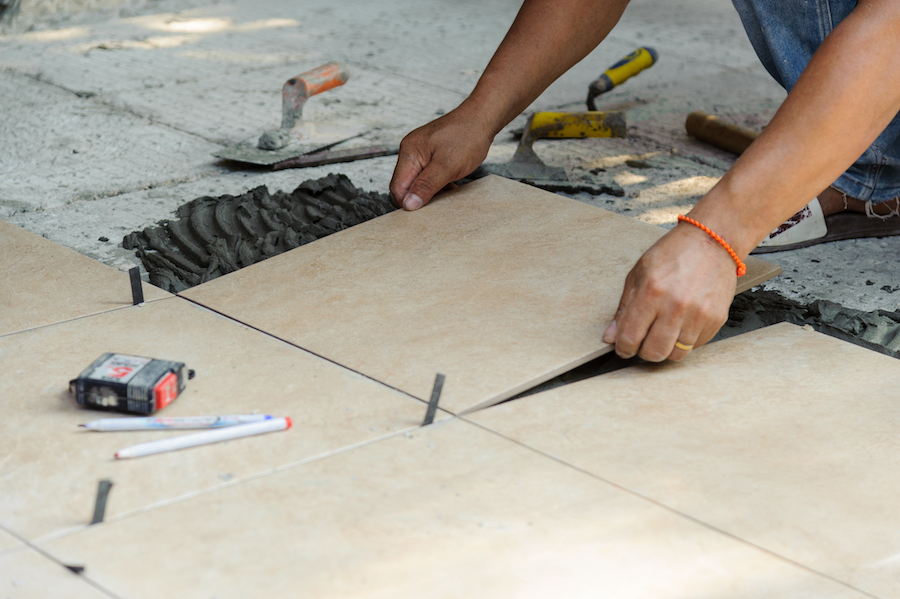 What Equipment is Needed?
As Ian mentions, you don't need to spend a fortune to get started with a floor installation business. That being said, here is a complete list of equipment that you might want to consider:
Measuring tools: Tape measures, straight edges, squares, and laser levels for accurate measurements and alignments.
Cutting tools: Utility knives, tile cutters, laminate cutters, circular saws, and jamb saws for cutting different types of flooring materials.
Installation tools: Flooring nailers, staplers, adhesive spreaders, and trowels for installing various types of flooring.
Sanding tools: Drum sanders, orbital sanders, and edging sanders for refinishing hardwood floors.
Removal tools: Floor scrapers, pry bars, and demolition hammers for removing old flooring.
Safety equipment: Safety glasses, knee pads, work gloves, dust masks, and ear protection to ensure safety while working.
Miscellaneous tools: Hammers, screwdrivers, chisels, pliers, and wrenches for various tasks.
Cleaning equipment: Shop vacuums, brooms, and mops for cleaning up during and after installation.
Flooring materials: Depending on the services you offer, you may also need to stock various types of flooring materials and related products—like underlayment, adhesive, grout, nails, and staples.
Transportation: A reliable vehicle—such as a van or truck—for transporting tools, equipment, and flooring materials to job sites.
Power generators: Generators may be needed for job sites without accessible power.
Of course, the specific equipment you need will depend on the types of flooring you plan to install and the services you offer. It's also worth investing in high-quality tools and keeping them well-maintained—as this can make your work more efficient and help you avoid delays or issues on the job.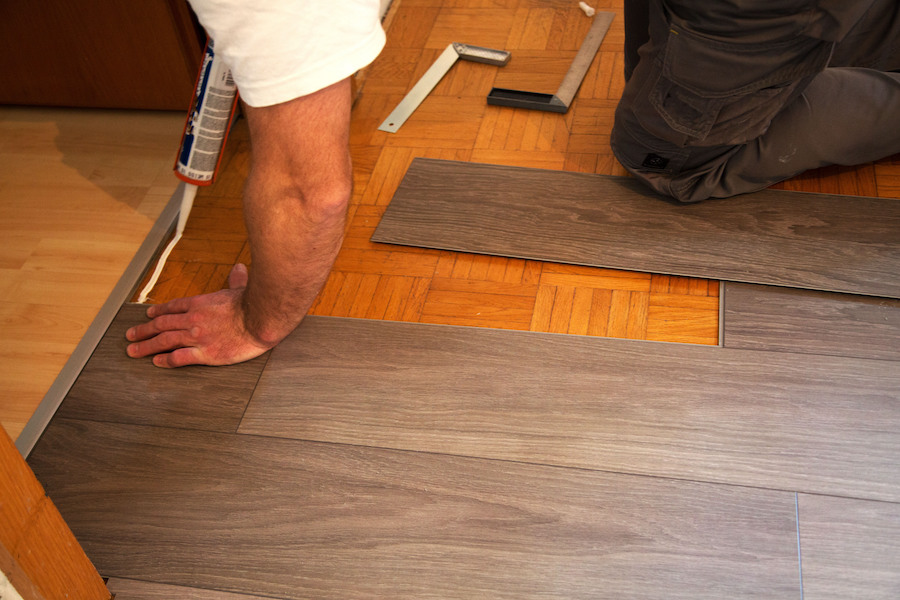 What Types of Flooring Should be Offered to Clients?
As a floor installation business, you'll want to consider offering a range of flooring options to accommodate the various needs and preferences of clients, including—but not limited to:
Hardwood flooring is a popular choice because of its elegant and timeless appeal. It's durable and can be refinished multiple times to maintain its beauty. However, it's generally more expensive than most other options and can be sensitive to moisture and humidity—making it unsuitable for areas like bathrooms or basements.
Laminate flooring offers the look of hardwood or stone at a more affordable price and is easy to install and maintain. Also, laminate resists scratches—making it ideal for high-traffic areas like a dentist office, for example. The downside is that it can't be refinished and may look less natural than real wood or stone. In addition, water damage can cause it to warp—requiring replacement.
Vinyl flooring is versatile, water-resistant, and relatively easy to install. It comes in a wide variety of styles and colors and is generally a more affordable choice. However, vinyl can be prone to scratching and may not last as long as other options. Also, lower-quality vinyl flooring may have potential health concerns due to VOCs (volatile organic compounds).
Tile flooring—including ceramic and porcelain—is highly durable, water-resistant, and easy to maintain—making it suitable for areas prone to moisture like kitchens and bathrooms. Tile also offers a vast range of styles and colors. However, it can be hard and cold underfoot—and grout lines can be a challenge to clean as well.
Carpet offers warmth and comfort underfoot and can help reduce noise—making it a popular choice for bedrooms and most living areas. Carpet comes in numerous colors and textures to fit any decor style. On the downside, it can stain easily, trap allergens, and requires more maintenance than hard surfaces.
Bamboo and cork flooring are eco-friendly options that provide a unique aesthetic. They're durable and provide natural insulation and sound absorption properties. However, bamboo and cork can be susceptible to moisture damage and may fade over time with exposure to sunlight.
Natural Stone—such as marble, granite, slate, and limestone—provides a luxurious and unique aesthetic, considering that no two pieces are exactly alike. Stone is durable and can add value to a property. However, it requires regular sealing to prevent stains, can be expensive, and may feel cold or hard underfoot.
By offering a variety of flooring types—while being transparent about their benefits and downsides—you can assist your clients in making informed decisions based on their needs, tastes, and budget.
What About Skills and Training?
Launching a floor installation business requires a mix of technical skills, physical stamina, and customer service abilities—often acquired through a combination of formal education, on-the-job training, and certification programs.
Firstly, technical skills are crucial. These skills typically involve understanding various flooring materials and their installation methods—including measuring and cutting, subfloor preparation, adhering, nailing, and finishing procedures. These skills are typically gained through vocational training programs or apprenticeships in flooring installation or carpentry. Community colleges and trade schools often offer relevant programs, which combine classroom instruction with hands-on training.
Being physically fit is also crucial considering that floor installers frequently need to lift heavy materials, spend much time kneeling or bending, and use a variety of hand and power tools.
In addition—as Ian has proven year-after-year—solid customer service skills are essential—considering that floor installers often interact directly with clients. They must be able to communicate effectively, understand clients' needs, and handle any issues or complaints professionally.
Business skills—including project management, budgeting, and marketing—are also necessary. These skills can be acquired through business courses like Heavy Ape's 'Build a $1,000,000+ Construction/Trade Business' course.
How to Get Clients
Obtaining clients for a floor installation business involves a combination of strategic marketing, strong networking, excellent customer service, as well as leveraging online platforms.
Start by building a solid website that showcases your services, portfolio of past projects, testimonials from satisfied customers, and clear contact information. A well-designed website can enhance your credibility and make it easy for potential clients to find and evaluate your business and services offered. Of course, you can complement your website with active social media profiles where you share updates, post helpful content, and engage with your audience.
Investing in search engine optimization (SEO) and online advertising can also boost your visibility. Tools like Google Ads and local SEO can help your business appear in search results when potential clients are looking for floor installation services in your area.
As Ian emphasized, networking is another powerful way to attract clients. Establish relationships with local contractors, real estate agents, and interior designers who can refer your business to their clients. Participate in local business groups, trade shows, and community events to increase your visibility and establish your reputation within the community.
Another effective approach to securing customers is to ask satisfied clients for referrals and reviews. Word-of-mouth marketing can be incredibly valuable—especially in the home improvement industry where trust plays a significant role.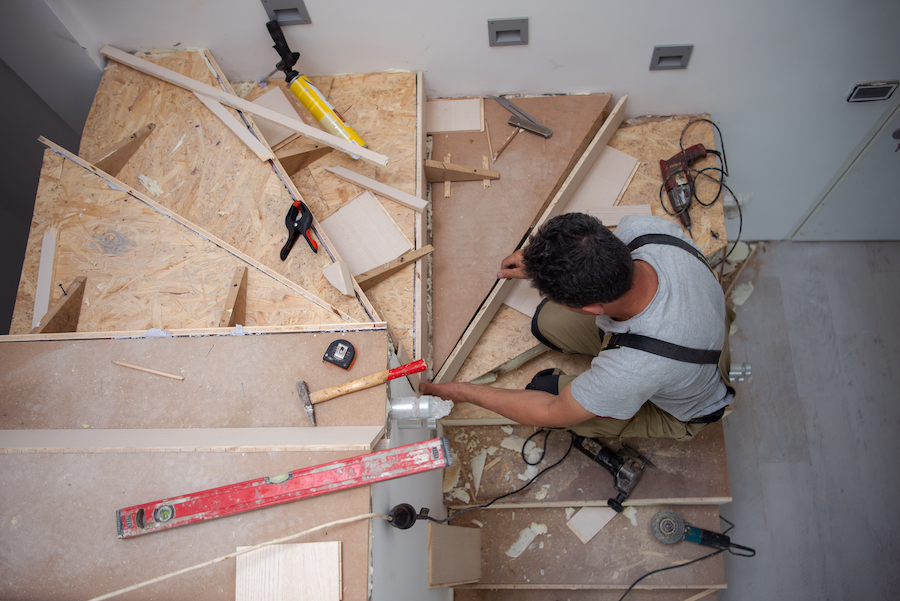 How to Price Jobs
Pricing jobs for a floor installation business involves several factors and requires a balance between covering your costs, staying competitive, and ensuring profitability.
To begin, you need to consider the cost of materials. Whether it's hardwood, laminate, vinyl, or tile, each flooring material comes with a different price point. Any necessary underlayments, adhesives, or fasteners should also be included. Remember that it's crucial remain up-to-date with your suppliers' prices or any bulk discount options available.
You must also consider labor costs. You'll need to determine how many hours the project will take and what the rate for your labor (or your team's labor) is. Be sure to factor in everything—from prep work to the actual installation, clean up, and any follow-up visits for adjustments or fixes.
And, don't forget to consider overhead costs—which include expenses like equipment maintenance, vehicle costs, insurance, office expenses, and marketing.
Lastly, it's crucial to research the local market to understand what your competitors are charging for similar services. You want to be competitive without severely undercutting your prices—which, of course, could impact your profitability and undervalue your work.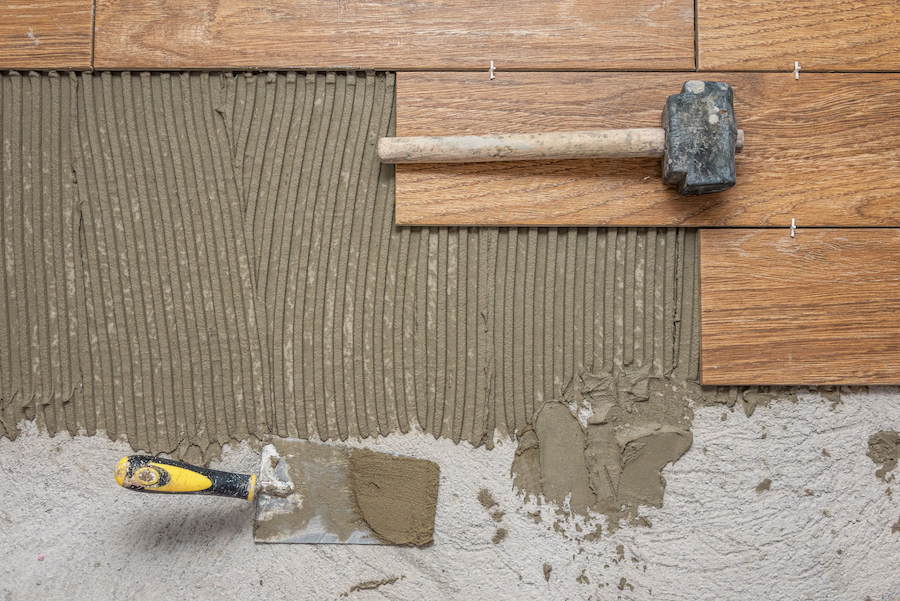 Insurance, Permits, and Licenses
Starting a floor installation business involves fulfilling certain legal and insurance requirements—which, of course, can vary based on your location.
For licenses and permits—check with your city, county, or state's business office or department of licensing. You will likely need a general business license to legally operate. Some states also require a contractor's license for floor installers, which may involve passing an exam or completing a certain number of hours of on-the-job training.
In addition, if you have a physical business location open to the public—you might need permits related to zoning, signage, or health and safety regulations.
When it comes to insurance, several types are significant for a floor installation business:
General liability insurance: This covers legal costs and payouts if you're sued over property damage or injuries that your business caused to a third party.
Workers' compensation insurance: If you have employees, most states require workers' comp to cover medical costs and lost wages for work-related injuries or illnesses.
Commercial auto insurance: This covers damages if you or your employees are involved in a car accident while driving for business purposes.
Tools and equipment insurance: This helps cover the cost of repairing or replacing your tools and equipment if they're damaged or stolen.
Lastly, you may want to consider an insurance bond, which is a guarantee to your clients that you'll complete the jobs as promised. If not, the bond company will reimburse the client. Bonds can boost your credibility and trustworthiness with clients.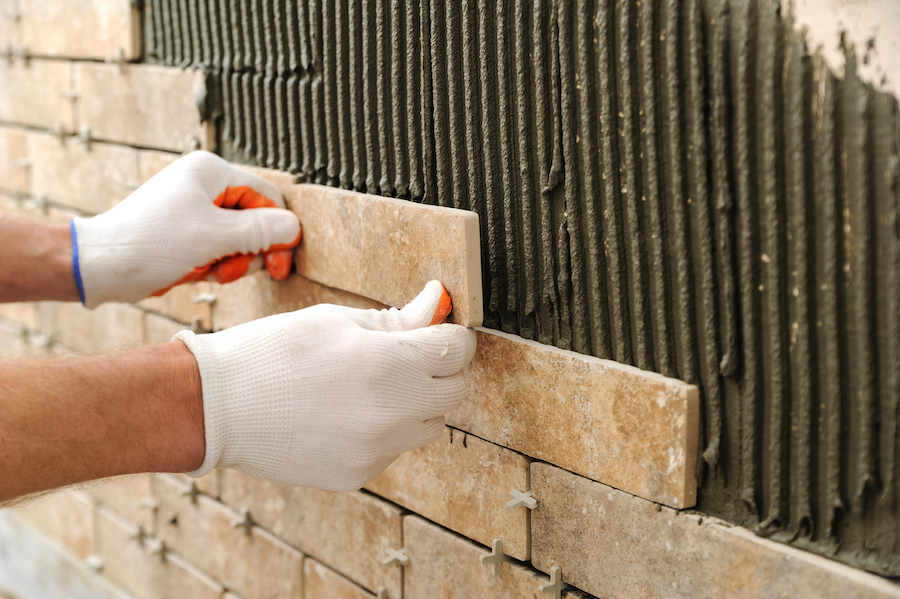 How Much Will it Cost?
Of course, the cost to launch and operate a floor installation business can vary greatly depending on different factors such as your location, the size of your operation, and the types of services you offer. That being said, here are some of the general costs to consider:
Startup costs:
Business licensing and permits: The costs for these will vary by location but expect to spend a few hundred dollars on average.
Insurance: Again—the costs will vary depending on your needs and the size of your business—but budget at least $1,000 to $2,000 per year for basic coverage.
Tools and equipment: This can be one of your largest initial expenses. For a small operation, you might spend $2,000 to $5,000 on essential tools and equipment.
Vehicle: If you don't already have a suitable vehicle, you'll need to purchase or lease one. A used van or truck might cost anywhere between $10,000 to $20,000.
Marketing: Setting up a website might cost a few hundred dollars if you do it yourself—or a couple thousand if you hire a professional. Additional marketing costs might include signage for your vehicle, business cards, and online advertising.
Operating costs:
Materials: These costs will vary based on the jobs you take on, but they're usually passed on to the customer as part of your pricing.
Fuel and vehicle maintenance: Depending on how much driving you do, budget $200 to $500 per month.
Marketing: Ongoing online advertising, website maintenance, and other marketing costs might run $100 to $500 per month.
Office expenses: These include costs like phone and internet service, office supplies, and software.
Taxes and accounting: You might spend a few hundred to a few thousand dollars per year on tax preparation and accounting services—depending on the complexity of your finances.
Remember that these are rough estimates and the actual costs could be higher or lower. As a general rule-of-thumb, it's always a good idea to overestimate your expenses to ensure you have enough capital to start and operate your flooring business.