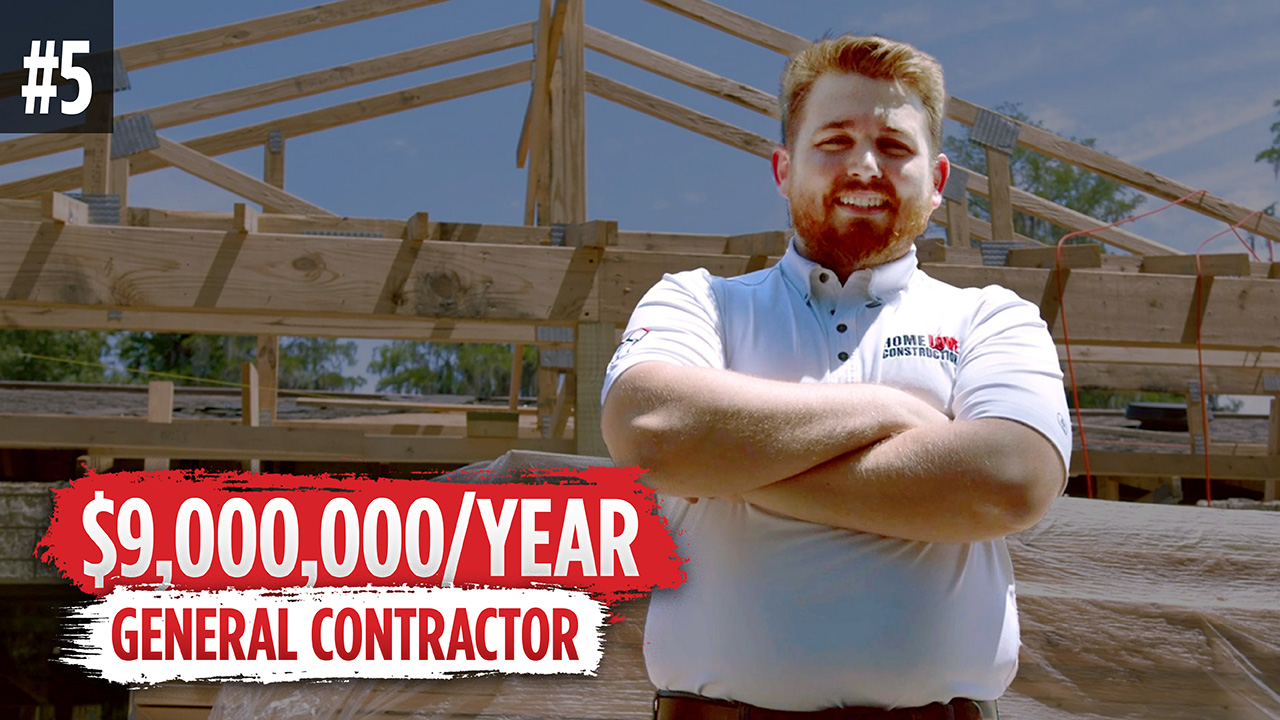 Our partner company, Sweat Venture, interviewed Brad Bachand, manager of Home Love Construction. Trained by his father, Brad has extensive experience with design, managing subcontractors, acquiring clients, and everything else related to managing a successful general contracting business.
A general contracting business—often referred to as a general contractor (GC)—is a type of company that manages the day-to-day operations of a construction project. General contractors coordinate all stages of the building process—from initial design and planning to construction and finishing. They can work on a variety of projects—including home construction, commercial buildings, and civil engineering projects.
Are you thinking about starting a general contracting business? Or purchasing an existing one? If so, consider these takeaways from Brad's interview…
What Services Can You Offer?
General contractors can offer a variety of services—most of which revolve around the planning, coordination, and execution of construction projects. These services can vary depending on the specific project and the contractor's expertise, but they generally include:
Pre-construction services: Before the construction process begins—general contractors can help with design development, budgeting, and scheduling. They can also assist with obtaining necessary permits and approvals.
Project management: The general contractor is responsible for the overall coordination of the project. They manage the project timeline, supervise the work of subcontractors, and ensure that the project is progressing as planned.
Construction services: The primary service of a general contractor is overseeing the physical construction of the project. This involves coordinating and managing all construction activities, from site preparation to building completion.
Subcontractor management: General contractors hire and manage subcontractors who specialize in different aspects of the construction process—such as electrical work, plumbing, HVAC, carpentry, roofing, etc.
Material procurement: General contractors are responsible for sourcing, ordering, and managing delivery of all the materials needed for the construction project.
Quality control: General contractors oversee the quality of the work being done. They ensure that all work is carried out to the required standards and in compliance with building codes.
Safety management: Ensuring a safe work environment is a key service provided by general contractors. This includes implementing safety protocols, providing safety training to workers, and conducting regular safety inspections.
Risk management: Part of the general contractor's job is to identify potential risks and manage them to prevent delays or extra costs. This can include everything from ensuring proper insurance coverage to implementing contingency plans for potential issues.
Regulatory compliance: General contractors ensure that the construction project adheres to all local and national building codes and regulations.
Post-construction services: Once the construction project is completed, general contractors may also offer post-construction services. This can include project closeout, warranty services, and assistance with building turnover.
Remember that these services can vary widely depending on the contractor's level of expertise, the specifics of the project, as well as the terms of the contract.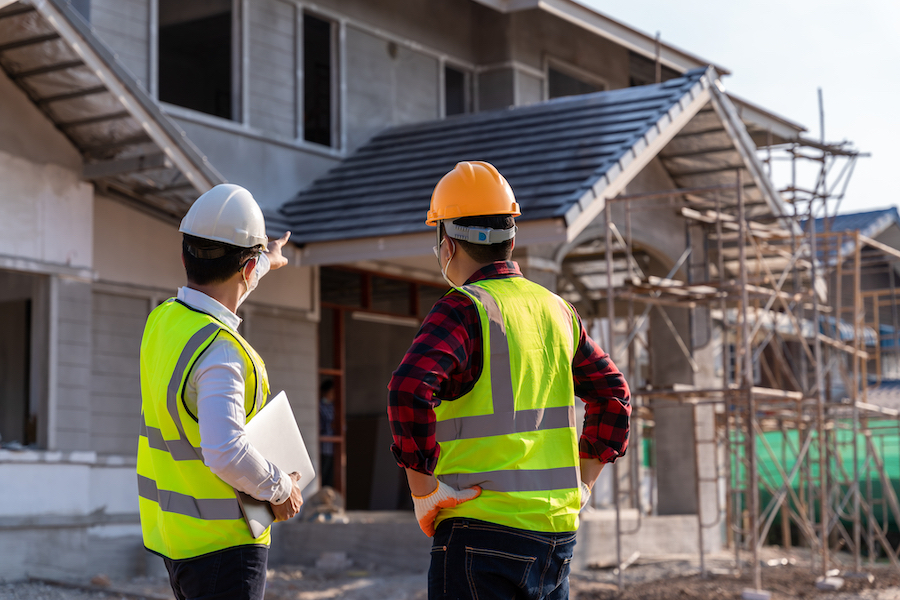 How to Acquire Skills and Training?
To become a successful general contractor, you will need a variety of skills and training in construction, project management, business, and more. Here are some methods to acquire these:
Education: Pursuing a formal education in a related field can be beneficial. Degrees in construction science, construction management, architecture, or civil engineering can provide a solid foundation of knowledge. These programs typically cover areas like construction methods, project management, structural design, and building codes.
Vocational training: Vocational or trade schools often offer programs in construction or related fields. These programs usually focus more on practical skills and can provide an entryway into the industry.
Apprenticeships: Apprenticeships offer hands-on experience and training under the supervision of experienced professionals. These are often offered by trade unions or professional organizations and can provide valuable real-world experience.
On-the-job experience: Working in the construction industry in any capacity can help you gain practical experience. This could involve starting as a laborer or in a skilled trade, like carpentry or masonry, and gradually taking on more responsibility as you gain experience.
Certifications: There are various certifications available that can help enhance your credibility and skills. For example, the Construction Management Association of America offers a Certified Construction Manager (CCM) certification, and the American Institute of Constructors offers a Constructor Certification (AC or CPC).
Licensing: Most states require general contractors to be licensed, which often involves passing an exam. Studying for and taking these exams can help ensure you have a solid understanding of the industry and its regulations.
Business skills: As a general contractor, you will be running a business. For this reason, business-related courses or workshops on topics like finance, management, and marketing can be helpful.
Continuing education: The construction industry is always evolving—with new techniques, materials, and regulations. Regularly participating in courses, workshops, or seminars can help you stay up-to-date.
Remember that becoming a successful general contractor often involves a mix of education, hands-on experience, and continuous learning. It takes a lifetime for the best general contractors to learn their craft.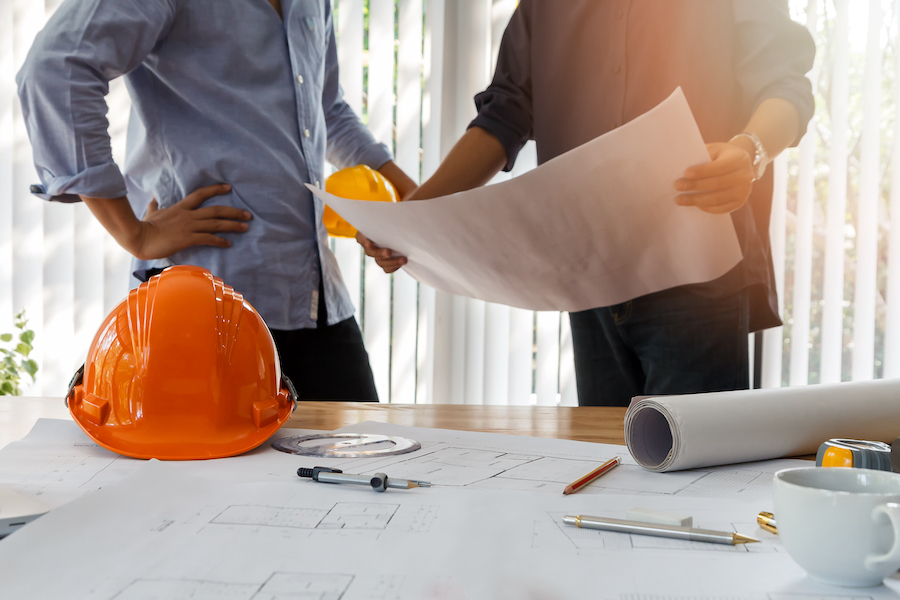 The Most Essential Project Management Skills
General contractors, much like project managers in other fields, require a variety of project management skills to successfully oversee a project from start to finish. Here are what we feel are the most important:
Planning: Effective planning involves breaking down a project into manageable tasks, setting timelines, and allocating resources. You need to be able to envision the entire project from start to finish and outline the steps needed to get there.
Time management: Construction projects often have strict deadlines. Effective time management involves scheduling tasks effectively, monitoring progress, and making adjustments as necessary to stay on schedule.
Budgeting and cost management: Projects often have strict budgets. For this reason, you need to be able to estimate costs accurately, allocate resources efficiently, and monitor spending to ensure the project stays within budget.
Risk management: All construction projects come with some level of risk—including safety hazards, financial risks, and more. Effective risk management involves identifying potential risks, taking steps to mitigate them, and developing contingency plans.
Quality management: The success of a construction project is primarily judged by the quality of the final product. You need to ensure that all work meets or exceeds expectations and complies with all relevant codes and standards.
Communication: As a general contractor, you'll be the main point of contact between various parties—including clients, subcontractors, and suppliers. Strong communication skills are vital for keeping everyone informed and coordinating tasks effectively.
Problem-solving: Unexpected issues inevitably arise during any construction project. You need to be able to think on your feet, make decisions quickly, and brainstorm effective solutions.
Leadership: General contractors often manage large teams of workers and subcontractors. Good leadership involves motivating your team, managing conflict, and ensuring everyone works together effectively.
Negotiation: Whether it's securing the best prices from suppliers, resolving disputes, or negotiating contracts—good negotiation skills can have a crucial impact on the success of a project.
Technical knowledge: While not strictly a project management skill—a thorough understanding of construction methods, materials, and regulations is essential for effectively managing a construction project.
Remember, these skills often take time to develop and may require both formal education and practical experience to fully hone.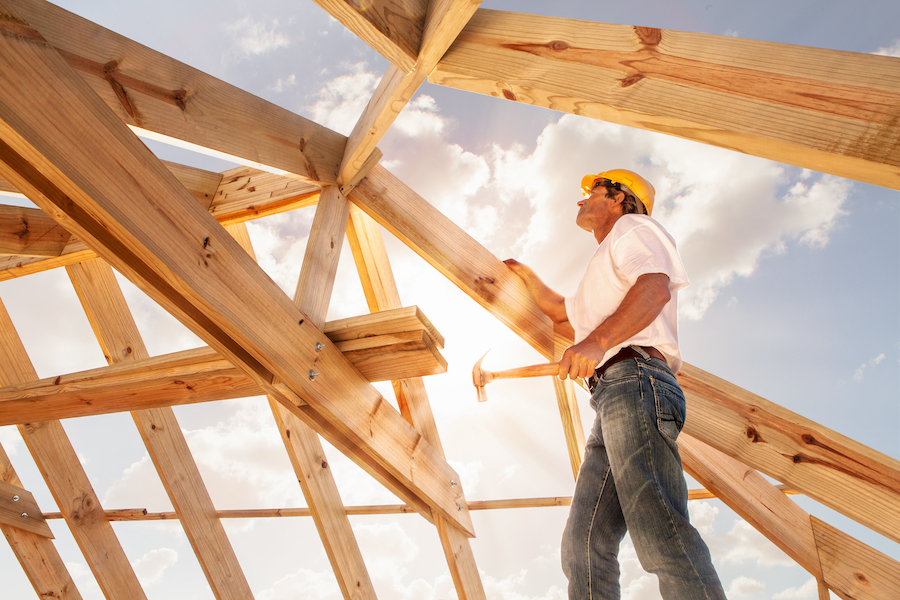 What Risks to Expect?
Risk management is an essential aspect of running a general contracting business, as this line of work often involves substantial inherent risks. That being said, here are some of the most likely risks to expect:
Safety hazards: Construction sites can be dangerous places—with risks of accidents and injuries due to falls, equipment malfunction, handling of heavy materials, and exposure to hazardous substances.
Project delays: Unforeseen circumstances—such as bad weather, delays in materials delivery, labor shortages, or unforeseen site conditions—can cause significant project delays.
Cost overruns: Estimates for project costs may fall short due to unexpected issues, price increases for materials, or errors in initial cost assessments—which can lead to cost overruns.
Quality issues: There's always a risk that the final work may not meet the client's expectations or that defects may emerge after the project is completed. This could lead to disputes, costly rework, or damage to your reputation.
Regulatory compliance: The construction industry is subject to many regulations and building codes. Failure to comply can result in fines, legal action, and project delays.
Contract disputes: Disagreements can arise over the terms of a contract, the quality of work, the timeline, or other issues. These can lead to litigation, which can be costly and time-consuming.
Financial risks: These include risks related to cash flow, especially if payments from clients are delayed. There's also the risk of economic downturns affecting the demand for construction services.
Environmental risks: Construction activities can have environmental impacts—such as pollution, waste management issues, and disturbance to local ecosystems. There can be legal and reputational consequences if these are not properly managed.
Subcontractor performance: If you're relying on subcontractors for certain tasks—you're also assuming the risk that they will complete their work on time, within budget, and to the required quality standards.
For each of these risks, a general contractor should have a risk management plan in place. This includes identifying the risks, assessing their potential impact, developing strategies to mitigate them, and regularly reviewing and updating the risk management plan. It's also important to have sufficient insurance coverage to protect against these and other potential risks.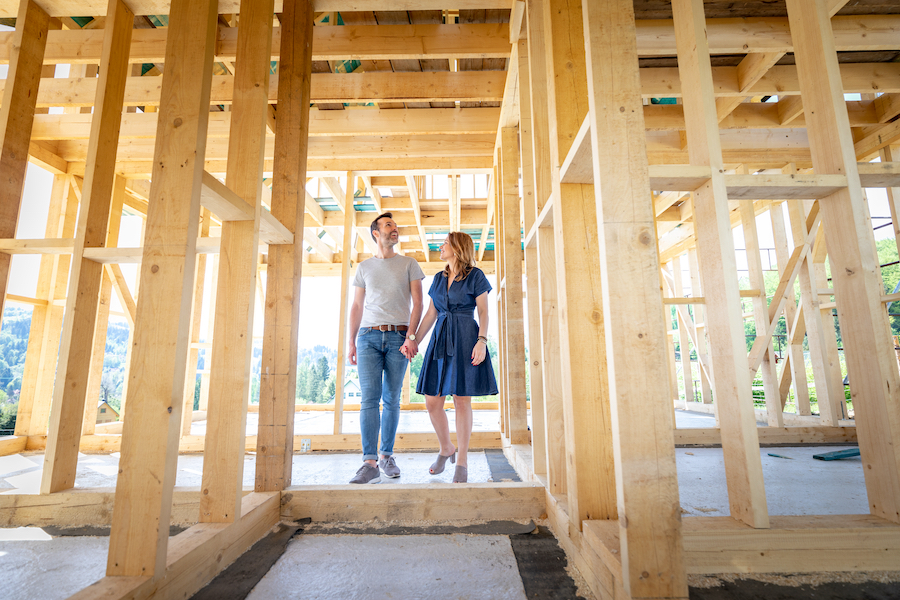 How to Get Clients
As a general contractor, acquiring clients involves a combination of strategic marketing, networking, and consistently delivering high-quality work. Your first step should be to establish a solid online presence. This can be achieved by designing a solid website that details your services, showcases past projects, and features client testimonials. Regular updates on social media platforms can also help engage potential clients so don't underestimate the power of social media.
In addition to your online presence, focusing on collecting and promoting client reviews is essential. After every project, encourage your clients to write a review about their experience with your services. You can do this by simply asking them, or by sending a follow-up email with a direct link to your Google My Business, Yelp, or other review platforms. Consider creating a section on your website dedicated to showcasing these reviews. Prospective clients often rely significantly on reviews and testimonials when choosing a contractor, so this can be an effective way to attract new business.
Building strong relationships with local suppliers, architects, and real estate professionals can also garner client referrals. Remember, word-of-mouth marketing is still extremely powerful—even with today' emphasis on social media.
And, of course, your commitment to delivering excellent service and high-quality work will be the backbone of your client acquisition strategy. Keeping open lines of communication, meeting or exceeding project timelines, staying within budget, and delivering top-notch workmanship are key to ensuring client satisfaction.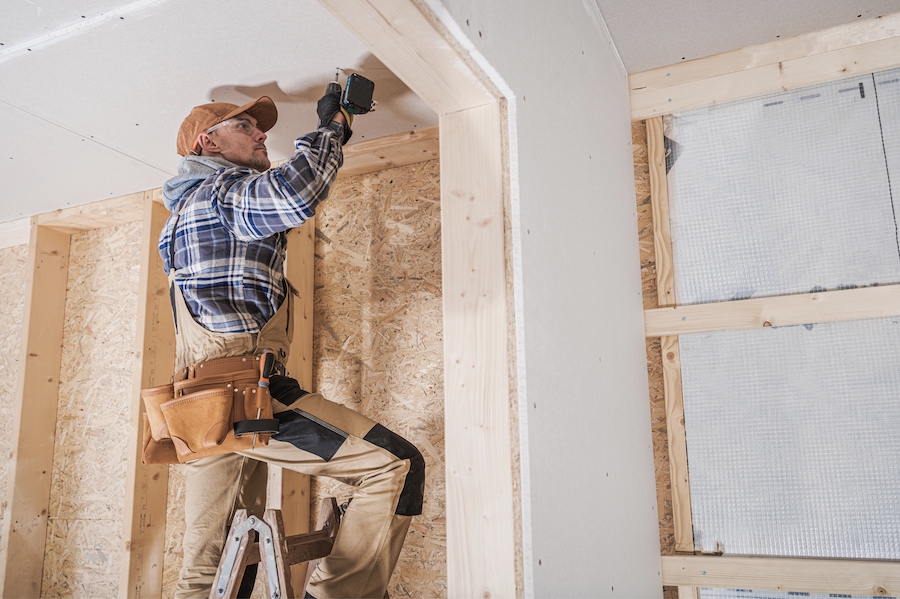 How to Price Jobs
Pricing jobs as a general contractor involves several steps and careful consideration. Initially, you'll need to conduct a thorough analysis of the project to identify all the tasks that need to be completed. This involves understanding the client's requirements and expectations, as well as the scope of the project in detail.
After understanding the project scope, calculate the costs of all the materials needed. Contact suppliers for quotes or use your past experiences to estimate these costs. Be sure to account for potential price fluctuations or delivery fees. Then, estimate the labor costs. This involves determining how many workers you'll need, the number of hours they'll work, and their wage rates. Of course, don't forget to include any costs associated with hiring subcontractors for specialized tasks.
Next, account for overhead costs. These are the indirect costs associated with running your business—such as office rent, utilities, insurance, and equipment depreciation. These costs are usually calculated as a percentage of the direct costs (materials and labor).
Once you have the total estimated cost, add your profit margin—the amount you wish to earn from the project, which can be a fixed sum or a percentage of the total costs.
It's important to also consider the market rates in your area, as these can greatly affect your pricing strategy. What are other contractors charging for similar work? Remember—while you want to remain competitive—you also want to ensure that you're adequately compensated for your time, skills, and expertise.
Lastly—as Brad emphasized during the interview—be transparent with your clients about the costs and what they include. A detailed written quote can help avoid misunderstandings later in the process. Also, be prepared to negotiate and potentially adjust your price—but always ensure that the final agreed price allows for all costs to be covered and for your business to make a profit.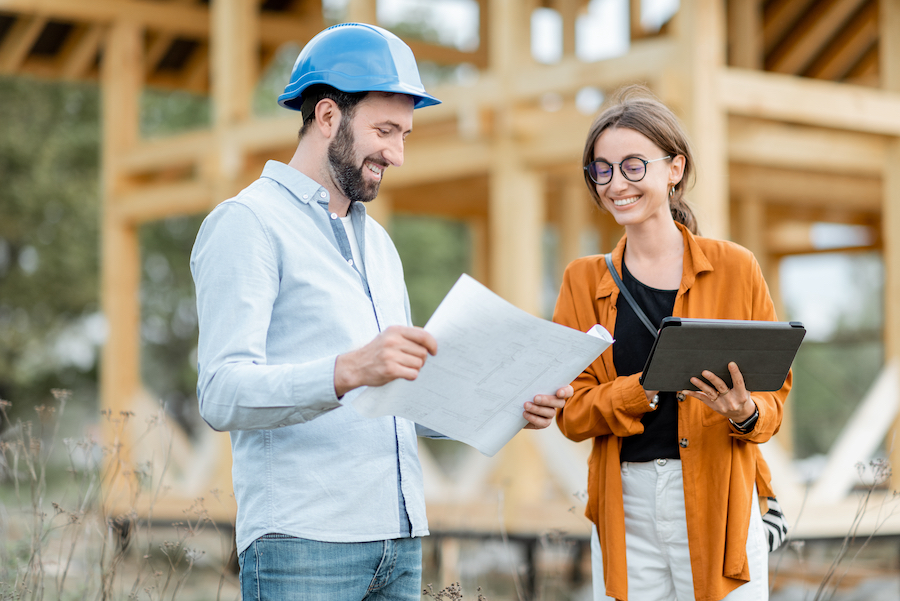 Insurance, Permits, and Licenses
The specific licenses, permits, and insurance requirements for general contractors can vary widely depending on the location and the specifics of the work being done. That being said, here's a general overview of what's typically needed:
Licenses: Most states and local jurisdictions require general contractors to have a license to operate. The process to obtain this license often includes passing an examination that tests your knowledge of the trade, construction laws, and business practices. In some locations, you may also need to prove a certain level of experience or education in the field.
Permits: For each project, you typically need to obtain the relevant building permits from the local building department. The specific permits required can vary depending on the nature of the project. They might include building permits, electrical permits, plumbing permits, and more.
General liability insurance: This type of insurance is essential and protects your business if you're sued for property damage or injuries that occur on the job.
Workers' compensation insurance: If you have employees, most states require you to carry workers' compensation insurance. This covers lost wages and medical treatment resulting from employee's work-related injuries or illnesses.
Commercial auto insurance: Assuming you're using vehicles for your contracting business, commercial auto insurance can protect you against liabilities arising from accidents.
Builder's risk insurance: This covers damage to the building materials, equipment, and the structure during construction.
Professional liability insurance: Also known as errors and omissions (E&O) insurance, this covers you if a client claims that errors or negligence in your work caused them financial loss.
Surety bonds: Some states require contractors to purchase surety bonds, which provide a financial guarantee that the contractor will fulfill their contract. If the contractor fails to do so, the client can make a claim on the bond to recover their losses.
Remember, the specific requirements can vary widely depending on your location and the nature of your work—so it's always a good idea to consult with a local expert or your state's contractor licensing board to ensure you have everything you need. It's also a good idea to work with a knowledgeable insurance agent who understands the unique risks of the construction industry.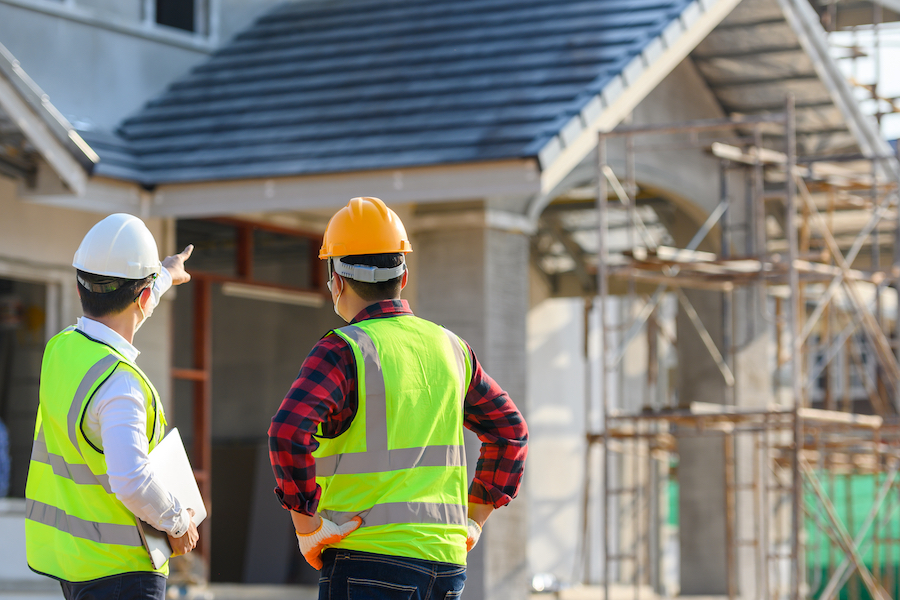 How Much Will it Cost?
Starting a general contracting business involves various costs and the total can vary widely based on many factors. However, for a small to medium-sized general contracting business, you might expect total startup costs to range from $10,000 to $50,000. Here's a more detailed breakdown:
Licensing and permit fees: Costs for obtaining a professional license can range from $100 to $1,000 or more, depending on your location and the specific licenses required.
Insurance costs: As mentioned above, general contractors typically need several types of insurance. For example, general liability insurance might cost between $500 to $2,000 annually for a small business—while workers' compensation and commercial auto insurance will vary based on factors like the number of employees and vehicles.
Office space: Renting office space could cost anywhere from a few hundred to several thousand dollars a month, depending on your location and the size of the space.
Vehicle and equipment: A reliable work truck or van can range from $15,000 to $30,000, while tools and equipment could cost between $1,000 to $10,000—depending on the nature of the projects you'll be undertaking.
Marketing and advertising: Building a solid website might cost around $1,000 to $5,000 if you hire a professional. Business cards, signage, and online or local advertising might add an additional $500 to $2,000 per year to your budget.
Legal and accounting services: Expect to spend between $1,000 to $5,000 during your first year on legal and accounting services to ensure your business is set up correctly and all financials are in order.
Employee wages: If you plan to hire an employee or two in the beginning, you'd need to account for their wages—which can vary but could start from around $30,000 to $50,000 per year per full-time employee.
And, of course, it's wise to have some working capital to cover your operating expenses for the first few months. Ideally, this might be around 20-25% of your total estimated startup costs.